ON BOARD: Aphrodite Cruises
During our recent exploration into the Northern regions of Vietnam, we were contacted through our local producer by luxury cruiseliner, Aphrodite Cruises. They were hoping to create a video that showcased their tours of UNESCO World Heritage Site, Ha Long Bay.
As fates collided, we were able to fit the creation of their commercial into our tight production schedule. We descended from the northern mountains back into the capital city of Hanoi where a charter bus awaited to take us into the city of Ha Long, the jumping off point for nautical adventure. From there we boarded Aphrodite's flagship "junk boat" and sailed into the maze of limestone giants. Thousands of islands appeared rapidly as if out of thin air as we ventured further.
Ultimately we were there to capture not only the beauty of the islands, but the luxury experience of Aphrodite's 5 star services. We were taken in with warm hospitality as we enjoyed and captured the amazing cuisine and luxury accommodations.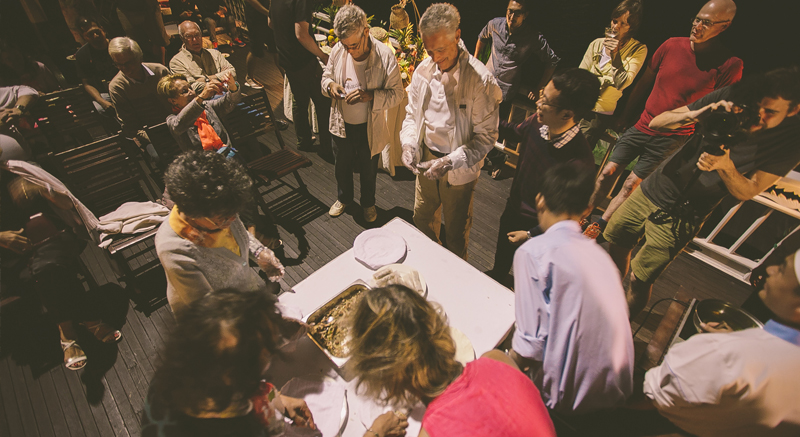 We interacted with the many guests – most from international regions ranging from European and North American decent. We awoke every day to a rigorous ritual of Tai Chi on the top deck as the early morning sun blazingly rose from the earth's eastern horizon. From that point on, we were always on the first boat to the day's excursion.
From exploring the bay's many caves and secret grottos to hearing personal stories from floating village inhabitants, we felt our Ha Long Bay experience couldn't have been more successful.
Check out the commercial made for Aphrodite Cruises here and be on the lookout for more content from our recent journeys in Northern Vietnam.