Ultimate Sea to Sky Experience Diamond Rally
It was an unusually sunny morning for an early Spring day in Vancouver. The flowers were beginning to bloom, the sky was a saturated shade of blue, and a symphony of precision tuning reverberated down Marine Drive's roadway corridor outside of Brian Jessel's BMW dealership. Today was the Hublot Diamond Rally – a prestigious automotive event where drivers were pitted against Vancouver's infamous Sea to Sky Highway – all put together to raise funds for local charities.
With prestige comes exclusivity and this event was no exception. In order to qualify for this rally, your vehicle needed to fit within a certain classification – Honda Civics need not apply. Everything from Lamborghinis and Ferraris, to Bentleys and Bugattis, while a dozen or more Mclarens and GT-R's were sprinkled in between. A sea of rare exotic sports cars crowded the Brian Jessel parking lot as the event began to take shape.
Exclusivity aside, this event was really about the charities and the money raised through individual car sponsorships. Each vehicle was wrapped in their charity of choice by Diamond Rally sponsor, Wrap Works. Most chosen charities went towards youth focused organizations such as The Boys and Girls Club of Canada and the Children's Wish Foundation while cars sported fun, kid inspired designs such as a batman and superman themed wraps.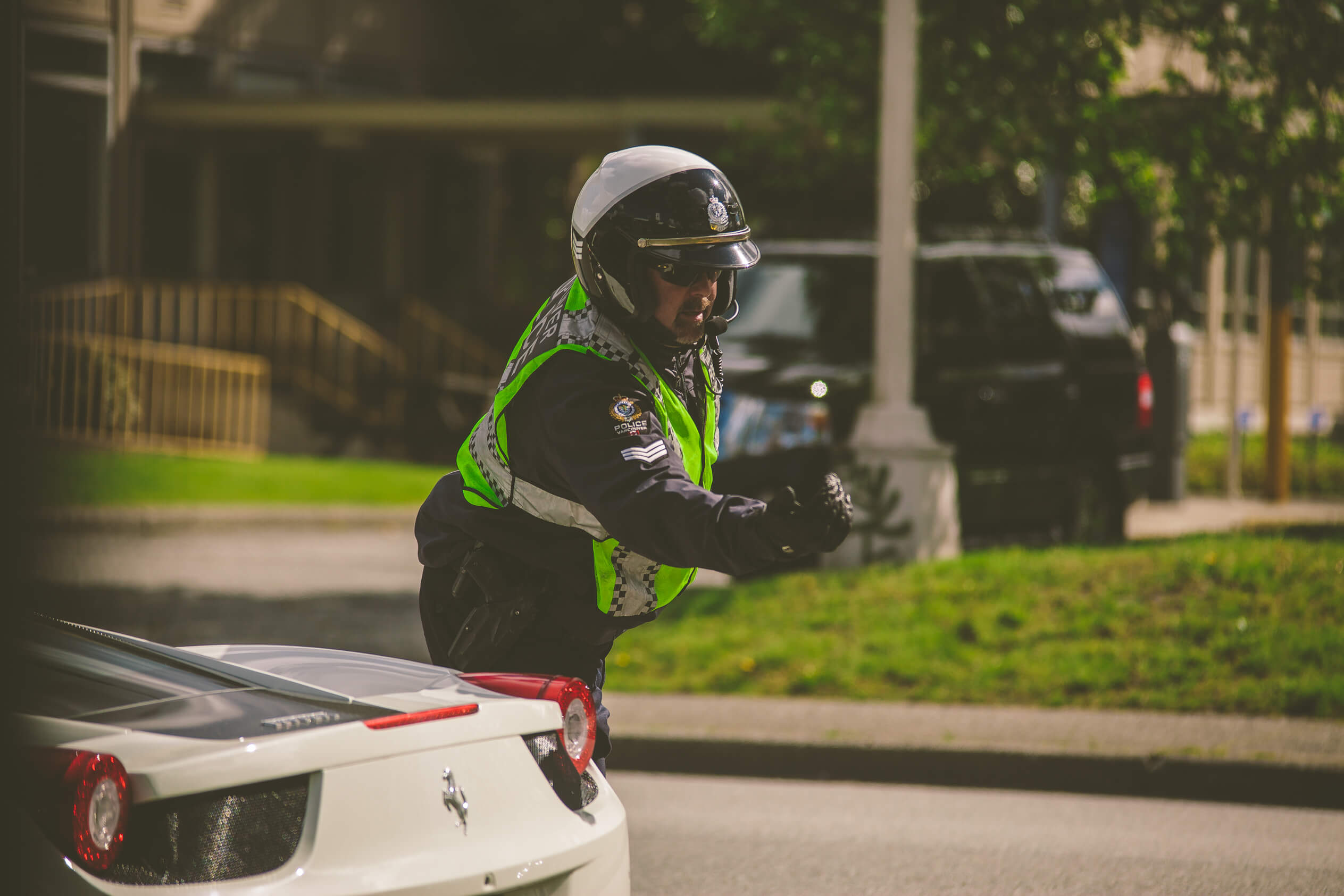 There was a heightened police presence as the VPD were there to control traffic of the event. The police closed off Northbound and Southbound traffic on Marine Drive to accommodate the starting line up of cars. It took almost an hour for all the cars to get in que, which we're sure caused mayhem to the local commuters. However safety was at the forefront of the rally for obvious reasons. Event organizer, Craig Stowe, gave his welcome and safety speech ensuring that everyone obeyed the posted speed limits and typical traffic laws.
As everyone began to emerge from the starting point, the notorious congestion of Vancouver's poor infrastructure led the rally into bumper to bumper traffic, all the anticipation and excitement of having the cars storm the Sea to Sky was cut short. Not long after though, the traffic eventually thinned out and the highway opened up. We found ourselves finally hearing the deafening roars of exhausts and gear shifts from some of the most beautifully designed engines in the world. Diamond Rally had officially commenced.
The Sea to Sky corridor was as sight to behold. The backdrop was inspirational, something out of Audi R8 commercial no doubt. Drivers could be seen smiling from ear to ear with a look of determination and joy all at the same time. Every twist and turn was navigated smoothly as the rocky mountainside paralleled the road on the right and the vast pacific on the left. Riding inside one of the media cars meant we could position ourselves wherever we wanted.
It wasn't always easy to capture the buzzing cars as they raced passed us. We had to be selective with who we would focus on as they were all so worthy to be captured. However, it wasn't until the crown jewel of automotive craftsmanship cruised passed us that we realized our target. "Cruised" might be the wrong word to describe 1200hp though, as we bared witness to the most powerful production sports car in the world, the elusive Bugatti Veyron. A sight so rare that it makes sense that only 1200 of them were ever created.
A Luxury masterpiece no doubt, this Volkswagen built vehicle is worth 2.1 million dollars and can reach top speeds of 252 mph. Insurance alone is $100k a year, specially designed tires from Michelin are $50,000, and it gets about 15 miles per gallon on the highway – that's an expensive ride so it's easy to understand why everyone was mesmerised by its allure. Trying to capture a car with this much horsepower is like trying to take a photo of the queen bee – it was practically impossible. We were thrilled by the rush of seeing this automotive beast, it was like being in the presence of an alien spacecraft.
Upon reaching the halfway mark and pit stop in Squamish, all drivers and spectators had the opportunity to gawk and admire the Veyron. It had become the clear star of the show. The car's owner, Raymond Moradoghli, who is behind Vancouver's elite car reseller, SR Auto, was careful to let people capture his baby – part of the vehicle's elusiveness we're sure.
After the break, the rally carried on to Whistler as its final destination. Everyone headed up the remainder of the Sea to Sky except for a few drivers who decided to head home after an already exhausting day. It wasn't until Pixel's man on the ground, Peter Aziz, heard the news that the Veyron was one of said vehicles headed back to Vancouver, that he quickly jumped into a mere Lamborghini Gallardo Spyder convertible to catch up with Raymond's ride.
Shortly after cruising down the highway, the Veyron appeared in all its glory with no other media or traffic in sight. The camera gods were looking upon the Murcielago as it caught up to the Veyron just long enough to snap a few awe inspiring photos paired alongside an exclusive photoshoot at Porteau Cove. Raymond was kind enough to allow us to photograph his car so that we could share it with the world.
As the Veyron sat there waiting for its photo op, we couldn't help but admire the detail put into this car.  The immaculate trim looked like an interior from the future, the $50,000 custom made tires were ground stomping,
and its ability to go from 0-100 in 2.5 seconds was easily imaginable with the sleek aerodynamic body shape. We considered ourselves lucky to have been able to bare witness to this vehicle with our own eyes.
We want to thank Hublot Diamond Rally for putting on an amazing event this year as well as Craig Stowe, John Neaime, SR Auto and of course, Raymond Moradoghli, for making an appearance with his Bugatti Veyron.
Cheers till next time!